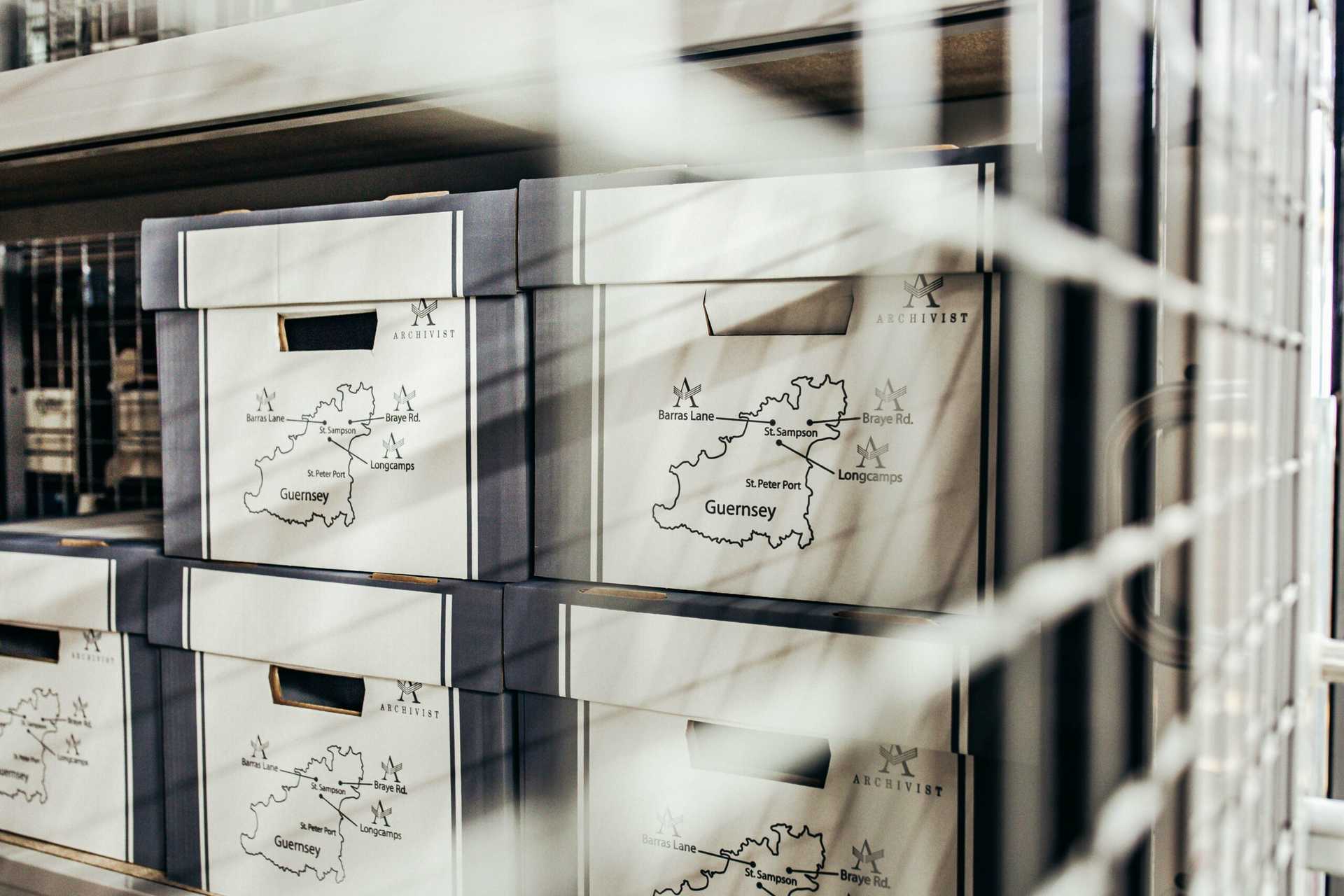 File & Box
Climate maintained, purpose built storage across our three locations. File and box storage can cater for a few boxes to whole sections of rack allocation.
We have various document storage options available from individual client box storage and sectionalised secure shelving to individual storage rooms.
You are at liberty to come to the store during normal office hours as many times as you wish, and no charge is made for the retrieval of boxes.
We also offer a delivery and collection service which some clients find beneficial. For requests received by 10am delivery is same day. Should you require a box to be delivered urgently we will deal with the request immediately.
Call us today on 01481 251484 to discuss your storage requirements.
On request access to all of our stores during normal office hours.
Low annual storage cost per box and no charge for the retrieval of boxes by clients.
Same day delivery for requests received by 10am and an immediate response for urgent deliveries.